Mesoporous gold nanoparticles, spinal cord organoids, dissolved solar cells, and even a nectarine. 
At the AIBN, we know some of the most spectacular sights in science aren't immediately visible to the naked eye.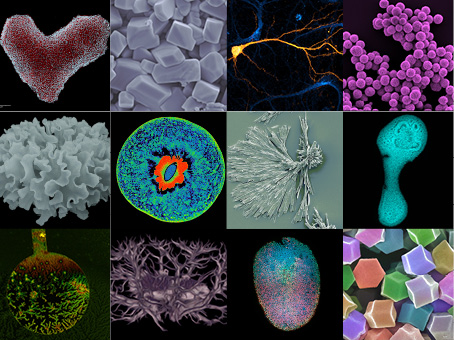 That's why our researchers mark National Science Week with a competition to find the best image taken using our fantastic array of imaging equipment and microsopes.
Now, the winners of this year's AIBN Image Contest have been unveiled.
Fittingly, the contest was decided by the smallest of margins. 
Yamauchi Group Phd scholar Ping Cheng takes out first prize in 2023 with an amazing image of carbon-based metal–organic framework nanorods which have gradually decomposed and aggregated in water.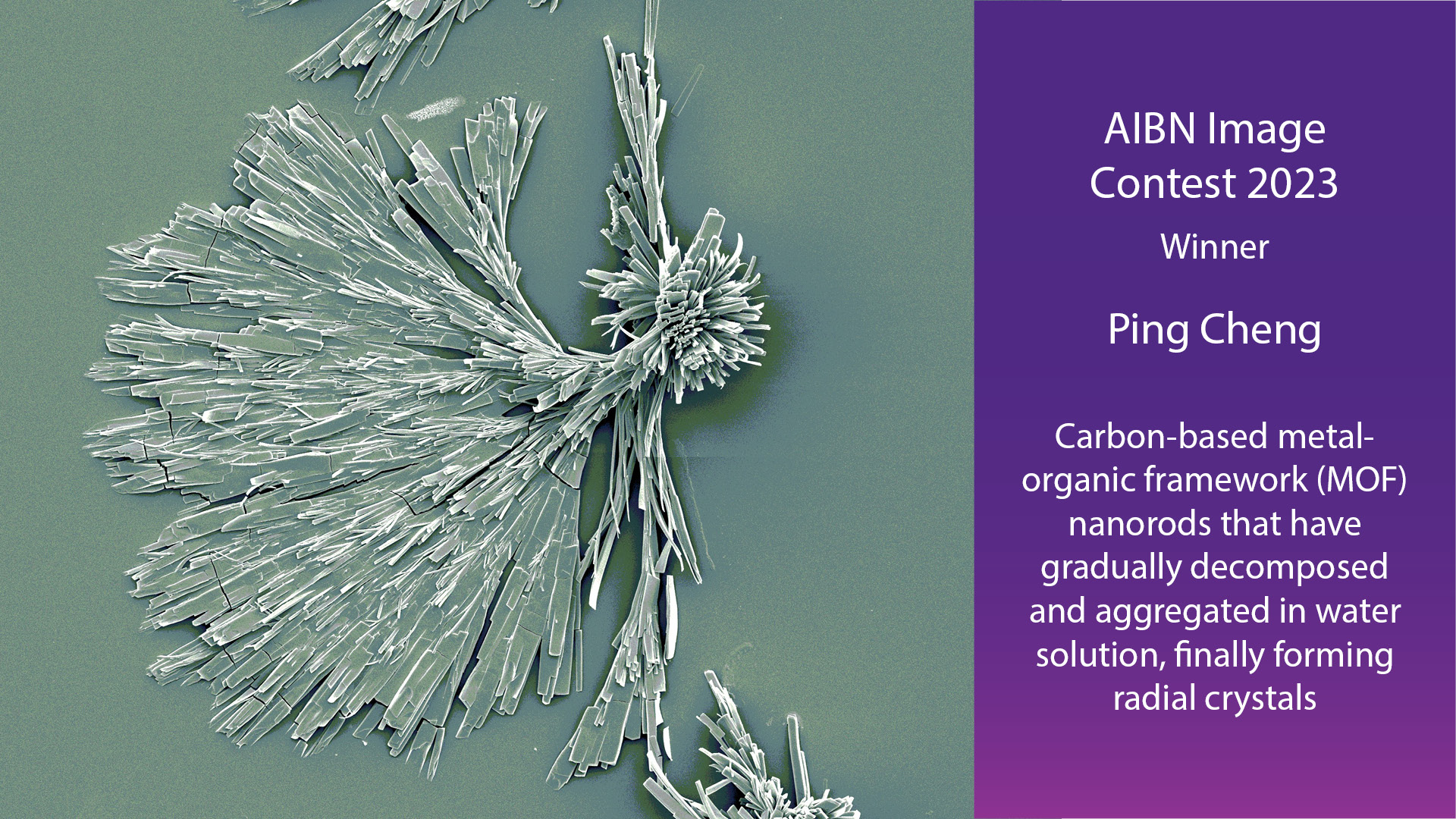 Ping says the champion image - captured under a scanning electron microscope - is actually the result of a process that didn't work out as expected. 
"We made these nanorods and put them in water, but they have broken because the hydrobond is so weak," Ping says.  
"So on one hand, if you were to use this material in a new structure, it might not be very good. But we think it looks nice and very beautiful." 
Second place was Dr Gary Cowin's MicroCT scan of a nectarine, captured using microCT imaging. This was one of two images Gary had in the top 12, highlighting the skills on show at the Centre for Advanced Imaging, where he is based.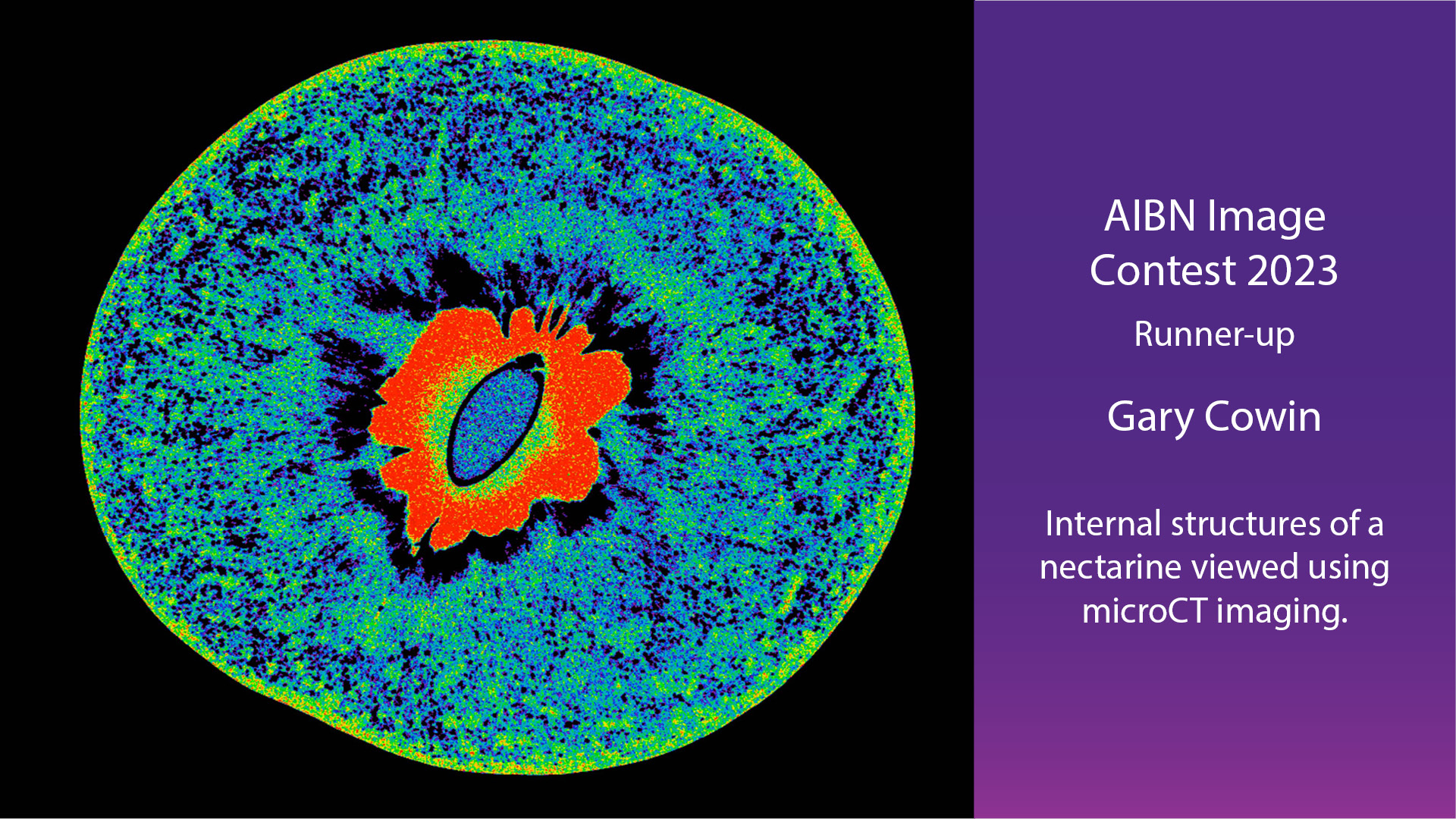 Yamauchi group scholar Dr Valentino Kaneti also had two images in the top 12, but it was this collection of zeolitic imidazolate framework-8 rhombic dodecahedron particles that took out third.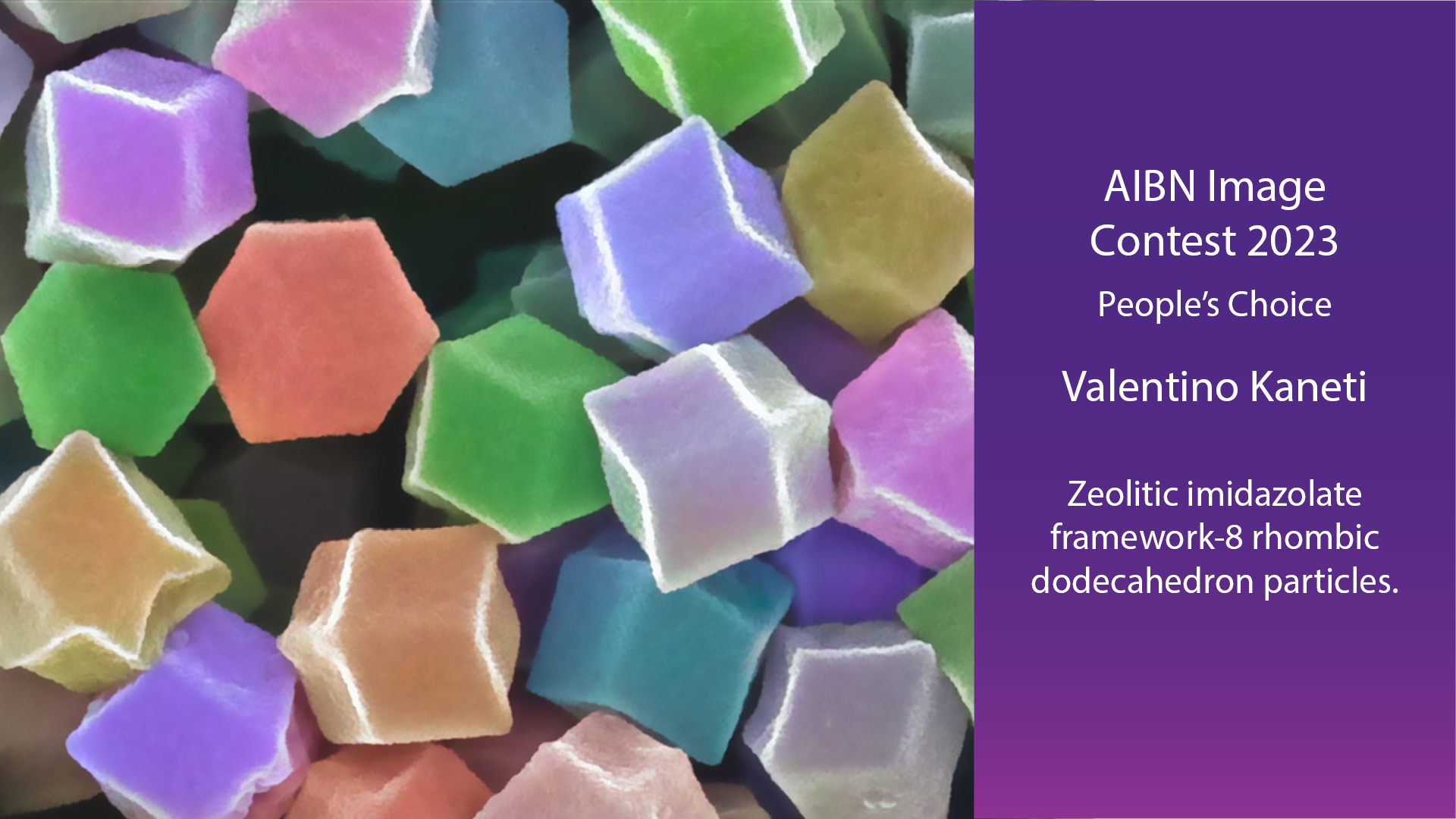 Finally, Dr Desi Veleva's was the runaway People's Choice recipient, with heart-shaped cell cluster getting the most love (pun intended) from our AIBN Facebook gallery.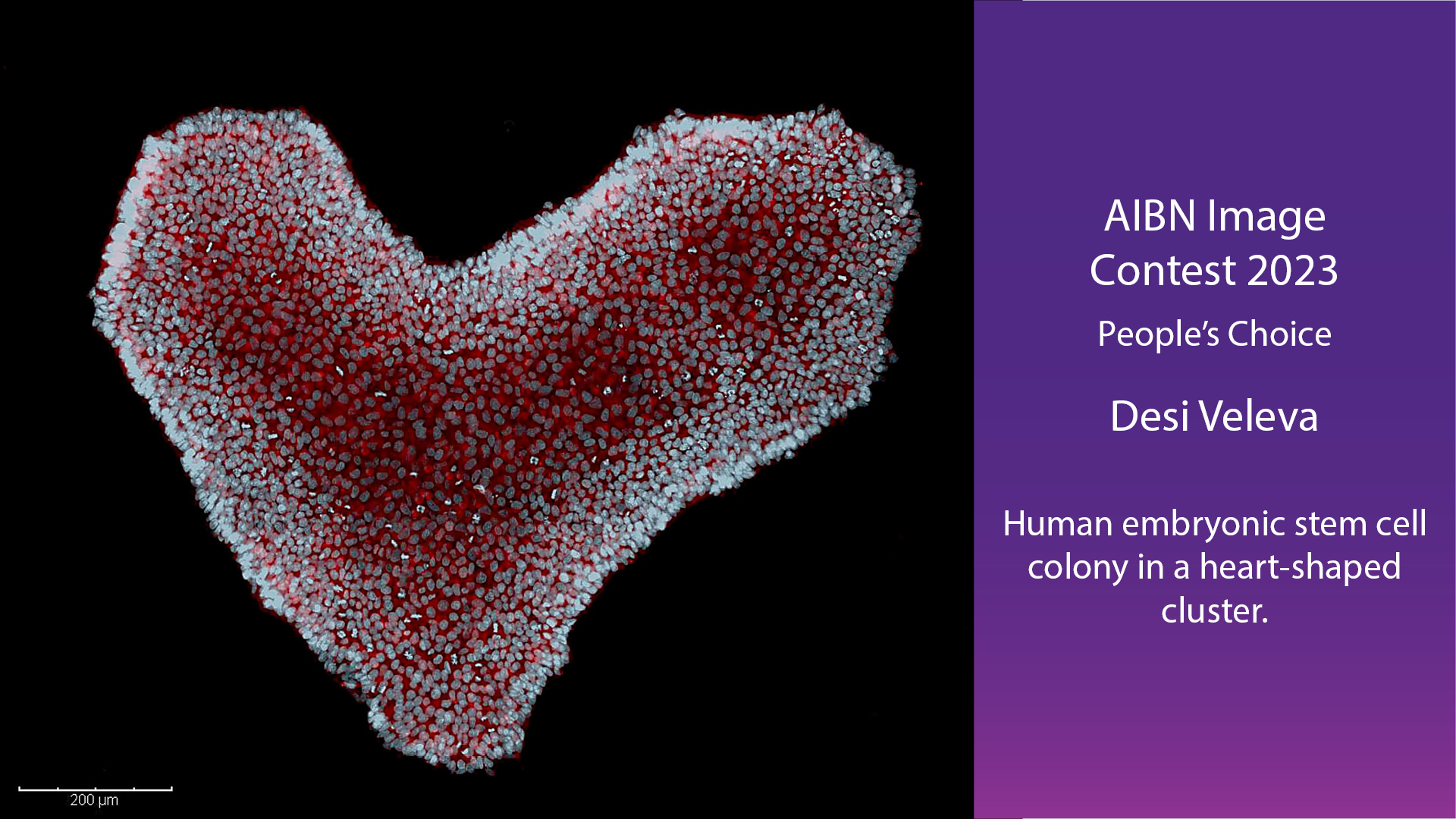 Congratulations to this year's winners - and thank you to all our entrants.
You can have a closer look through the top 12 finalists in this gallery featured in The Guardian Australia.