Duration:
January 2019
–
January 2024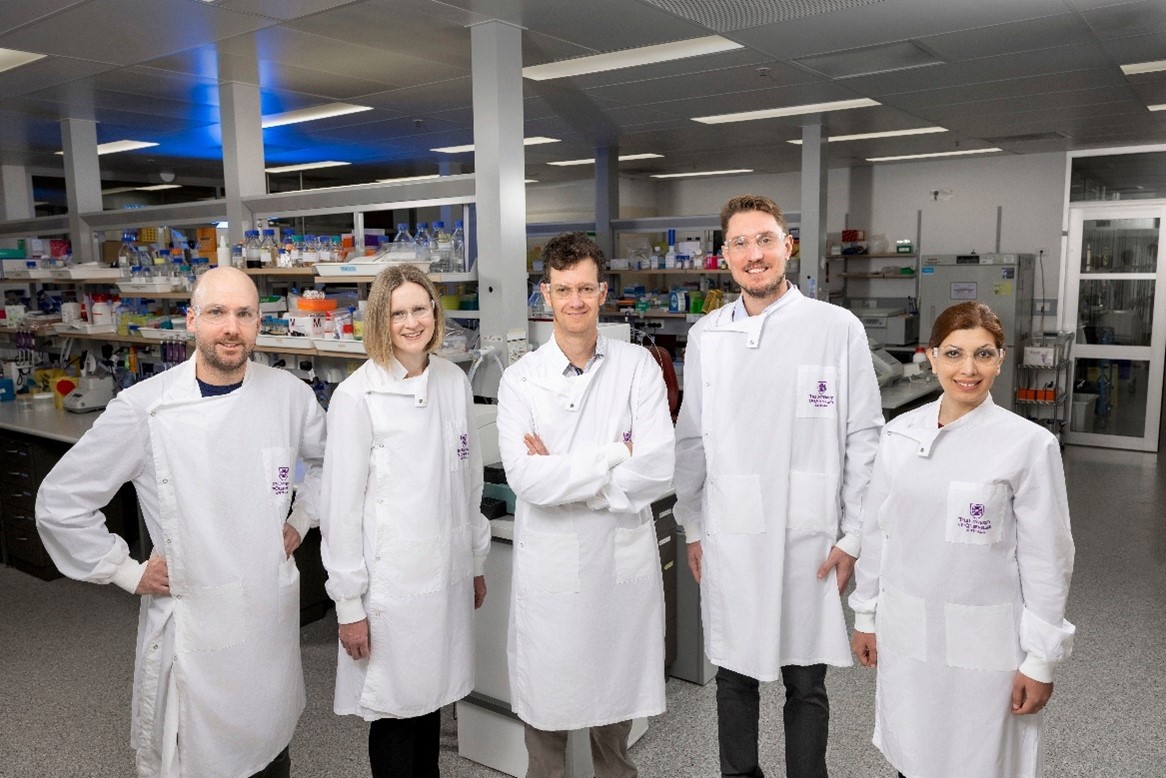 Keith Chappell is the Lead Scientific Advisor for Vicebio. Vicebio were founded to develop the patented Molecular Clamp technology invented at The University of Queensland, Australia and exclusively licensed to Vicebio by UniQuest, the commercialisation company of UQ. The Molecular Clamp technology stabilises viral glycoproteins in "prefusion" conformation, to deliver highly protective and ready-to-use fully liquid vaccines.
The Chappell group at AIBN deliver contract research and consultancy to Vicebio for the development of vaccines using the molecular clamp platform to target respiratory viral infectious diseases. Vicebio's vaccine VXB-211 targeting respiratory syncytial virus (RSV) is now progressing through preclinical development activities with the objective to start a Phase 1 proof-of-concept clinical study during the second half of 2023.
Patents
Publication
Development of molecular clamp stabilized hemagglutinin vaccines for Influenza A viruses.
McMillan CLD, Cheung STM, Modhiran N, Barnes J, Amarilla AA, Bielefeldt-Ohmann H, Lee LYY, Guilfoyle K, van Amerongen G, Stittelaar K, Jakob V, Lebas C, Reading P, Short KR, Young PR, Watterson D, Chappell KJ. NPJ Vaccines. 2021 Nov 8;6(1):135. doi: 10.1038/s41541-021-00395-4
A platform technology for generating subunit vaccines against diverse viral pathogens.
Young A, Isaacs A, Scott CAP, Modhiran N, McMillan CLD, Cheung STM, Barr J, Marsh G, Thakur N, Bailey D, Li KSM, Luk HKH, Kok KH, Lau SKP, Woo PCY, Furuyama W, Marzi A, Young PR, Chappell KJ, Watterson D. Front Immunol. 2022 Aug 18;13:963023. doi: 10.3389/fimmu.2022.963023.
Combinatorial F-G Immunogens as Nipah and Respiratory Syncytial Virus Vaccine Candidates.
Isaacs A, Cheung STM, Thakur N, Jaberolansar N, Young A, Modhiran N, Bailey D, Graham SP, Young PR, Chappell KJ, Watterson D.Viruses. 2021 Sep 28;13(10):1942. doi: 10.3390/v13101942.
Adjuvant Selection for Influenza and RSV Prefusion Subunit Vaccines.
Isaacs A, Li Z, Cheung STM, Wijesundara DK, McMillan CLD, Modhiran N, Young PR, Ranasinghe C, Watterson D, Chappell KJ.Vaccines (Basel). 2021 Jan 20;9(2):71. doi: 10.3390/vaccines9020071.