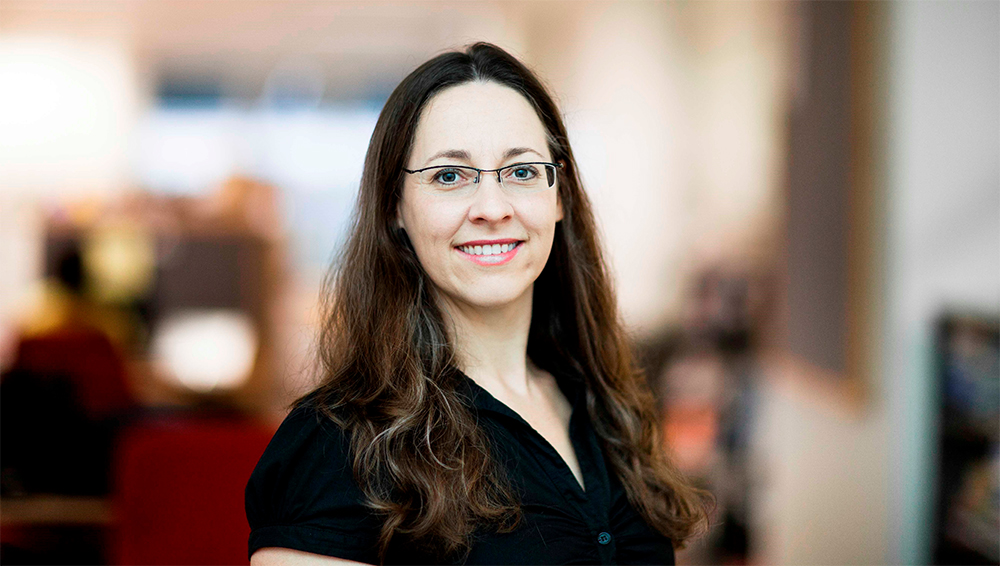 A researcher from The University of Queensland's Australian Institute for Bioengineering and Nanotechnology (AIBN) has received a joint appointment as the leader of a new initiative of CSIRO.
AIBN Associate Group Leader Dr Claudia Vickers is to lead CSIRO's Synthetic Biology Future Science Platform (SynBio FSP), one of six recently-announced 'blue sky' research initiatives that have the potential to help reinvent and create new industries for Australia.
The University of Queensland, along with Macquarie University, is a foundation partner of the SynBio FSP. The SynBio FSP is focussed on expanding capability in synthetic biology (synbio) both within CSIRO and across Australia. The partnership allows UQ to build on its current strength in synbio research.
Dr Vickers has received numerous awards for her ground-breaking work and has played an important role in developing synbio networks across Australia and New Zealand, including as founding President of Synthetic Biology Australasia (SBA).
The SynBio FSP has today announced a $3M Future Science Fellowship in Synthetic Biology program aimed at attracting young synbio scientists in Australia as well as bringing in overseas skill to provide the foundation for a collaborative community of practice in synbio across Australia.
"The Fellowships are an opportunity to build Australia's synbio portfolio, underpinning our global competitiveness in advanced industries" said Dr Vickers.
SynBio is the design and construction of biological parts, devices, and organisms, involving modelling, writing and printing DNA code for the design and fabrication of new biological parts, devices, systems, and machines, as well as the re-design of existing, natural biological systems.
This emerging field has potential applications in areas as diverse as manufacturing, human health, agriculture and protecting ecosystems.
Dr Vickers' work at the AIBN is focused on using sustainable processes to convert agricultural biomass into industrially useful biochemicals.
"We work with a group of natural compounds called terpenoids, which can be used as biofuels and rubbers, as well as specialty chemicals that can be used to improve crop yield and make industrial fragrances" Dr Vickers said.
Dr Vickers said that because of SynBio's transformative nature, Australia must develop a strong SynBio 'Research Ecosystem' or it will lose competitiveness in almost every industry, including agriculture.
"The SynBio FSP aims to deliver a bold new vision and strategy for responsible development of synthetic biology. Our mission is to grow capacity in synthetic biology in a collaborative and transparent manner" said Dr Vickers.
Dr Vickers began her new role with CSIRO in January, and will continue to lead her research group at AIBN and work on existing research projects and collaborations.  
Dr Vickers' research in synthetic biology and novel industrial biochemicals aligns with two of AIBN's pillars of research, specifically, Industrial Biotechnology and Advanced Materials.
Media: communications@aibn.uq.edu.au, +61 7 3346 3962, +61 427 148 187; Dr Claudia Vickers, c.vickers@uq.edu.au, +61 7 334 63958.