At the AIBN, our researchers are pushing the boundaries of personalised medicine: developing new, patient-specific treatments to address serious diseases.
But we've also got people whose mission is to prevent sickness in the first place.
Meet PhD student Silvia Chowdhury, a rising nanoarchitect who is designing seriously small structures to detect hazardous gases in industrial workplaces. 
Under the guidance of group leader Professor Yusuke Yamauchi, principal PhD advisor Dr Yusuf Valentino Kaneti, and Associate Professor MD Hossain, Silvia is developing new bimetallic metal-organic frameworks with controlled structures and porosity from waste products, essentially creating vehicles that are ideal for sensing hazardous gases through chemical absorption.
"In recent years, there is an increasing demand to develop chemical sensors for detecting gases like ammonia, benzene, toluene that, while crucial for a number of industries, are also harmful to human health," Silvia says.
"Ammonia, for example, is an important compound used in the production of fertilizers, refrigeration, water purification, and manufacturing of plastics, explosives, textiles, pesticides, dyes, and other chemicals.
"But workers who inhale even low concentrations of ammonia suffer coughing and nose and throat irritation, while exposure to high concentrations can lead to respiratory failure."
"That is the reason for my work." 
Silvia's research is looking at designing different designs of metal-organic frameworks from waste products, and how different design might be suitable or effective for specific environments and gases.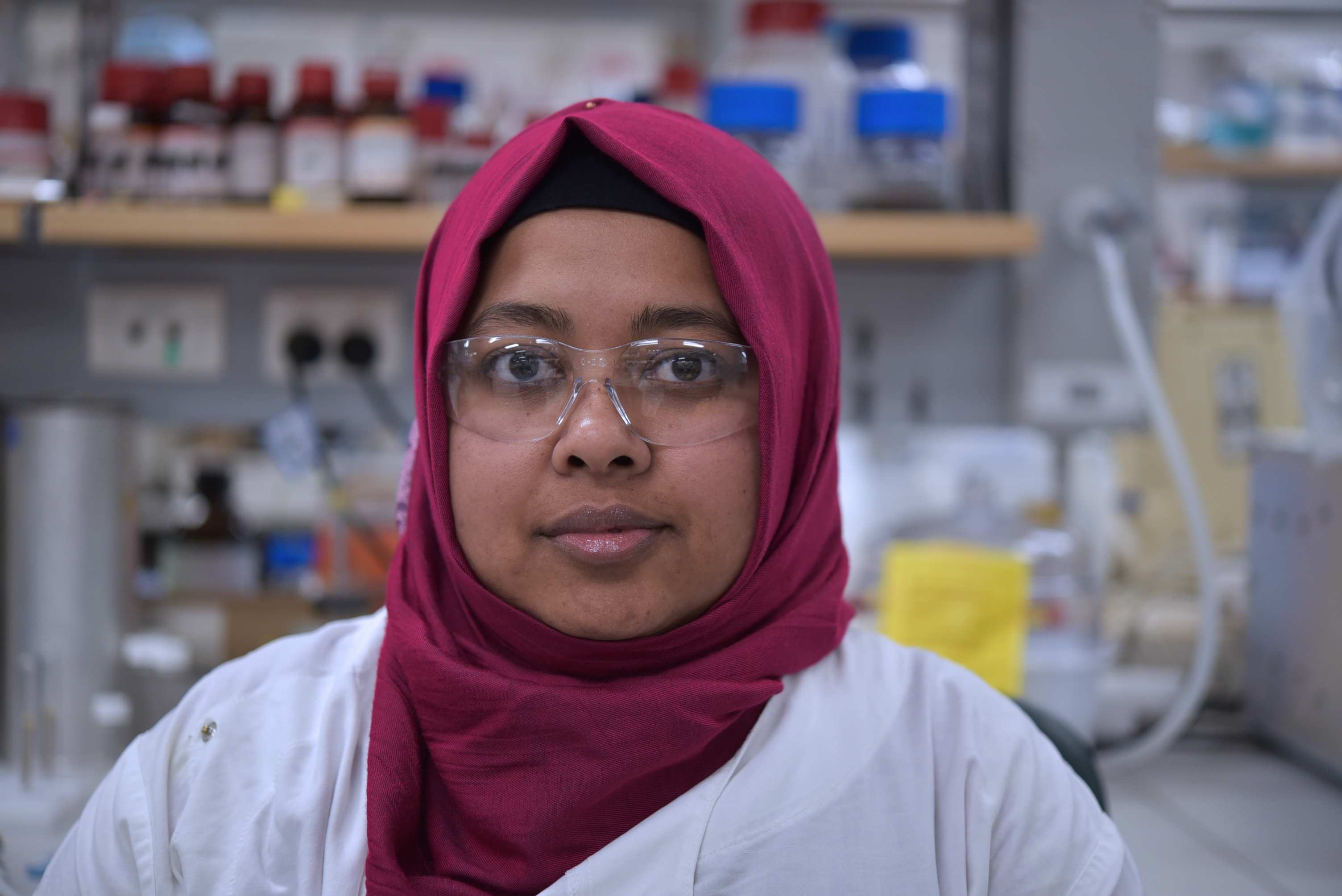 The aim is to produce better sensors that can spot the danger early and stop workers from unnecessary exposure.
"I've always been interested in porous materials and waste recycling, and doing something that helps improve humanity and human health," Silvia says.
"That's why I wanted to join the Yamauchi group. From my point of view, I think we are doing something that can absolutely improve the health outcomes for workers in hazardous environments." 
You can read more about Silvia's work in bimetallic metal-organic framework here, via the Chemical Engineering Journal.