Research Focus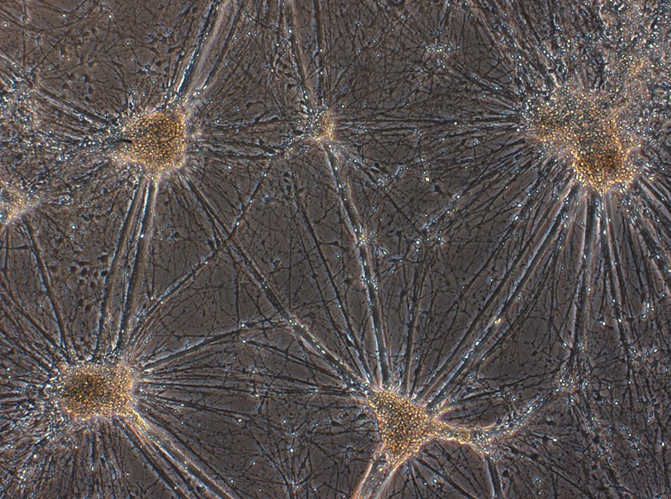 The Wolvetang Group, led by Senior Group Leader Professor Ernst Wolvetang, is working towards solving neurological diseases by understanding the relationships between genes and neurological abnormalities.
Primarily focussed on utilising stem cells to this end, the scope of the Group's work ranges from common disorders such as Alzheimer's disease, to rarer conditions such as forms of childhood leukodystrophy.
The Group is particularly interested in the complex interconnectivity of cells in the brain and how a breakdown in these connections contributes to disease. They use high content real time imaging, gene expression analysis tools, and a range of cell biology techniques in order to identify disease phenotypes.
Professor Wolvetang collaborates with leading clinical researchers of neurological diseases such as Prof Marjo van der Knaap (VU Amsterdam) and Dr Adeline Vanderver (Washington Children Hospital) as well as with leaders in the cell reprogramming and stem cell field such as Dr Miguel Esteban (Guangzhou Institutes of Biomedicine and Health) and Professor Martin Pera (Jackson laboratories Bar Harbor, ME USA). Professor Wolvetang engages with the company InterK on testing peptide therapeutics and with the Massimo Foundation, BrAshAT and the GLIA consortium on finding and testing novel therapeutics for hypo-myelination diseases and childhood ataxias. The UQ Centre in Stem Cell Ageing and Regenerative Engineering established in July 2016, co-directed by Professor Wolvetang, aims to develop novel therapeutic approaches to overcome the decline of stem cells with age.