Synthesis of advanced functional materials and their applications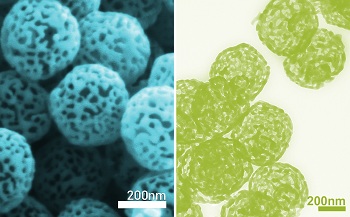 The Yu Group, led by Senior Group Leader Professor Chengzhong (Michael) Yu, has a research focus on the designed synthesis of advanced functional materials and their applications in drug delivery, bio-analysis, environmental protection and energy storage. Additionally, the Group has worked with a number of collaborative partners to explore commercial applications of their work through innovation in nanomaterials.
The Yu Group focusses their research across Agriculture nanotechnology and Advanced materials which are two of AIBN's Five Pillars of Research.
N4 Pharma
N4 Pharma is a drug reformulation company focused on developing and out licensing new versions of existing and novel high value drugs with an unmet commercial or medical need
Elanco
Elanco Animal Health is a global leader in the discovery and development of products that improve animal health, performance and well-being.
Anpario
Anpario offers products that work in harmony with the natural aspects of the animal's biology to promote healthy growth.
Ellume
Ellume is a health technology company that commercialises quantum dot based diagnostics to enable real-time detection of common conditions, such as influenza, strep throat, and chlamydia.